For sale Penthouse 3 bedrooms located in Pipera Baneasa
Pricing information
190,000 EUR - Apartment
10,000 EUR - Underground parking -1
*PLUS VAT
Description
Apartment situated within Soho Design residential complex
3 Bedroom penthouse apartment in a 2020 boutique development with only 3 floors with elevator and underground parking close to the OMV Pipera roundabout, Plaza Pipera, with easy access to the city of Bucharest, to the Otopeni Airport and the A3 highway.
Proximity International schools Pipera business zone Baneasa Forest
The apartment has a large bright living, closed kitchen, three bedrooms, two bathrooms and a generous terrace for you to benefit at any time from the panorama and an infusion of fresh air.
Full apartment floor heating and Viessmann central heating system.
This apartment has elevator access directly in the apartment.
The surfaces are as follows: 

Interior of the apartment: 107.87 sqm 

Balcony surface: 39.08 sqm
Total constructed area: 170.65 sqm
Soho Apartments offers you the opportunity to enjoy a select and bohemian lifestyle, ensuring a balance between urban agglomeration and private space, secluded in privacy and comfort.
Boutique apartments are a new trend on the real estate market in Romania and represent the expression of luxury, unique and modern homes. 
The Soho style is based on a contemporary architecture, which includes a minimalist design, built from high quality materials and premium finishing.
The building has a Schindler elevator, underground parking, space for strollers, bicycles, Viessmann central heating and Rehau underfloor heating, wireless surveillance system.

| Property details | |
| --- | --- |
| State | Finished |
| Rooms no. | 4 |
| Useable surface | 107 m² (1,776 EUR / m²) |
| Constructed surface | 171 m² (1,111 EUR / m²) |
| Apartment type | Apartment |
| Type of rooms | Semi-independent |
| Type of comfort | Comfort 1 |
| Bedrooms no. | 3 |
| Kitchens no. | 1 |
| Bathrooms no. | 2 |
| Building type | Block |
| Year built | 2020 |
| Config | 1S+P+3 |
| Floor | 3 |
| Balconies no. | 1 |
| Elevator | Yes |
| Parking inside | 1 |
| Earthquake risk class | Unclassified |
| From developer | Yes |
BLISS Imobiliare - Real Estate passion since 2006!
BLISS Imobiliare has been active in the Romanian real estate industry since 2006. Since then we have acquired an excellent reputation based on our high professional standards and commitment to our clients.
Our company and our employees work closely with real estate owners and users, as well as investors; using a comprehensive and integrated approach to meet their real estate needs. As a professional and established boutique real estate consultant in Romania, we have acquired an extensive knowledge of real estate development and trends in Romania during our operation since 2006.

If this property is not exactly what you are looking for contact us and we will source what you are looking for. We collaborate within an extensive network of real estate professionals who will assist in finding you the property you want!
BLISS Imobiliare is the real estate division of Management Services BLISS SRL
Fiscal code RO18268740 | J09/11/09.01.2006
Please read the
Terms and Conditions
for collaborating with BLISS Imobiliare and for using this website.
Violetta Tudorache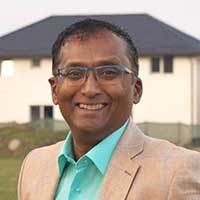 Isfahan Doekhie