Land of 5.000 m² for sale
1,950,000

EUR

390 EUR / m²
Updated on 10 December 2020
Description
Land of 5.000 m² free of construction.
5,000 sqm development site overlooking the lake, located on Gheorghe Ionescu Sisesti street, with a 30 lm,street front.
The land has an opening to Grivita Lake.
The land is included partially in subzone M2 - mixed subzone with buildings with a maximum height of GF + 14, CUT-3, POT -70% and partially in V4 – green area for water protection, CUT max 0.2 POT max 15%. Functional uses allowed in the V4 area are small constructiones for rest & leisure, low platforms, road and pedestrian traffic.
The land is suitable for a residential development with the following maximum parameters.
3,500 sqm in the M2 area. Maximum buildable area on the ground ~ 2,450 sqm. Developed buildable area ~ 10,500sqm
1,500 sqm in the V4 area of the land area. Maximum buildable area on the ground 225 sqm. Developed buildable area ~ 300sqm
Minutes away from shopping, private schools & hospitals. All utilities are at the border of the land.
| Land details | |
| --- | --- |
| Land type | Constructible land |
| Size | 5,000 m² |
| Land usage coefficient | 3 (130 EUR / m²) |
| Percentage of occupation | 70% (3,500 m²) |
| Street openings | 31 m |
| Road type | Asphalt |
BLISS Imobiliare - Real Estate passion since 2006!
BLISS Imobiliare has been active in the Romanian real estate industry since 2006. Since then we have acquired an excellent reputation based on our high professional standards and commitment to our clients.
Our company and our employees work closely with real estate owners and users, as well as investors; using a comprehensive and integrated approach to meet their real estate needs. As a professional and established boutique real estate consultant in Romania, we have acquired an extensive knowledge of real estate development and trends in Romania during our operation since 2006.

If this property is not exactly what you are looking for contact us and we will source what you are looking for. We collaborate within an extensive network of real estate professionals who will assist in finding you the property you want!
BLISS Imobiliare is the real estate division of Management Services BLISS SRL
Fiscal code RO18268740 | J09/11/09.01.2006
Please read the
Terms and Conditions
for collaborating with BLISS Imobiliare and for using this website.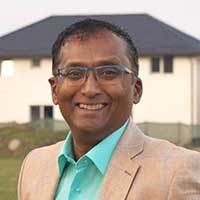 Isfahan Doekhie