For rent 5 Bedroom villa Baneasa - Pipera
Updated on 23 July 2019
Description
The villas in Ibiza Golf and Golf & Light have been built in the 2008 to 2010 period. Very popular because of the direct access to the American School of Bucharest.
The complexes have been constructed in a Mediterranean style where all villas are placed around a large green area with 2 swimming pools, a nice green garden and lots of playground for children.
This specific villa has been completely stripped down and built again creating a high end and modern villa. A villa based on 2019 materials and interior design.
Worth visiting, worth living in, worthy to people looking for a high end, modern and headache free lifestyle! 
| Property details | |
| --- | --- |
| Rooms no. | 7 |
| Useable surface | 258 m² (16 EUR / m²) |
| Constructed surface | 289 m² (14 EUR / m²) |
| Bedrooms no. | 5 |
| Kitchens no. | 1 |
| Bathrooms no. | 4 |
| Building type | Villa |
| Year built | 2005 |
| Building renovated | 2019 |
| Config | P+1+M |
| State | Under renovation |
| Total land | 300 m² |
| Print | 150 m² |
| Courtyard | 150 m² |
| Parking inside | 1 |
| Parking outside | 1 |
| Earthquake risk class | Unclassified |
BLISS Imobiliare - Real Estate passion since 2006!
We are a professional and reliable real estate consultancy agency that works for you and with you to achieve the best possible transaction for you. No matter if you are an owner of a property or you are looking to buy or rent a property we are here to make it happen!
If this property is not what you are looking for contact us and let us know what exactly you are looking for. We collaborate within an extensive network of real estate professionals who will assist in finding you the property you want!

BLISS Imobiliare is the real estate division of Management Services BLISS SRL

Fiscal code RO18268740
J09/11/09.01.2006
Violetta
Tudorache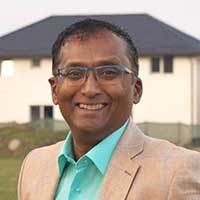 Isfahan
Doekhie
Similar Listings
---