Description
Complex with sports fields, playgrounds and supermarket
The company Impact Developer & Contractor SA (IMPACT), founded in 1991 has so far developed 16 residential projects, over 2,000 houses and apartments in 5 cities. All these, together with the 100 distinctions obtained and the financial evolution show the stability and quality of the company's activity.
Allows access to Baneasa and Otopeni airports and RATB lines
In 1995 Impact introduced on the Romanian market the concept of "residential complex" with the start of the ALFA complex. Since 2007, the company's strategy has focused on the development of mixed-use real estate complexes. These include large residential areas, office space, commercial, hotel units, as well as education systems (schools, kindergartens) and health units (medical offices, polyclinics).
Completed projects:
The Alpha project
The Beta project
Gamma & Delta projects
Epsilon & Zeta projects
The Junior project
The Class project
Azur 1 & Azur 2 projects
The Azur 2 project, started in February 2005 and completed in 2006, includes 135 Junior and Prestige villas.
The complex benefits from sports fields to encourage sports activities, children's playgrounds, green spaces, a supermarket, parking lots, permanent security and controlled access.
The neighborhood is located in the north-eastern part of Bucharest. Allows quick access to Baneasa and Otopeni airports, to the new Bucharest-Ploiesti highway, but also to the Baneasa commercial area and the Pipera industrial platform.
Pipera metro station connects quickly with the center of Bucharest and there are surface RATB lines to ensure access to it.
Please read the
Terms and Conditions
for collaborating with BLISS Imobiliare and for using this website.
Violetta
Tudorache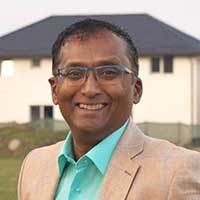 Isfahan
Doekhie