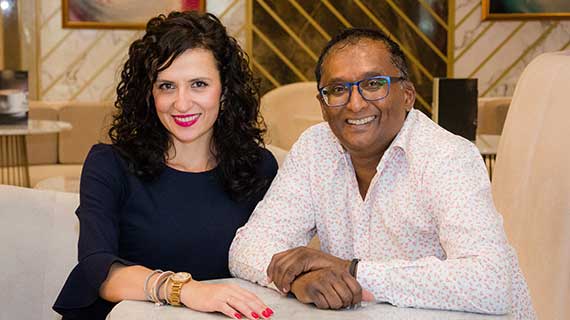 In 2006 Violetta Tudorache (Romania) and Isfahan Doekhie (The Netherlands) decided to embark on a new adventure together and started their real estate consultancy company BLISS Imobiliare.
Since then BLISS Imobiliare has been positioned as a boutique real estate consultant that combines in depth knowledge, professionalism, innovation and marketing for the benefit of their clients. Personal skills as empathy, patience, smart communication and many more are put to assist in finalizing the best transaction for all parties involved. 
We speak Romanian, English, Dutch and Spanish!  

Contact us for more information at 0040(0)729 005 624 or send us an email at contact@blissimobiliare.ro 
Contact us now and experience your own BLISS! Find here our contact form
BLISS Imobiliare is your partner for 

Buying - Selling - Renting
Residential - Land investment and development - Offices 

Property management - Evaluations - Consultancy
Member of The Netherlands Romanian Chamber of Commerce NRCC
Member of The Belgian Romania Chamber of Commerce BRCoC