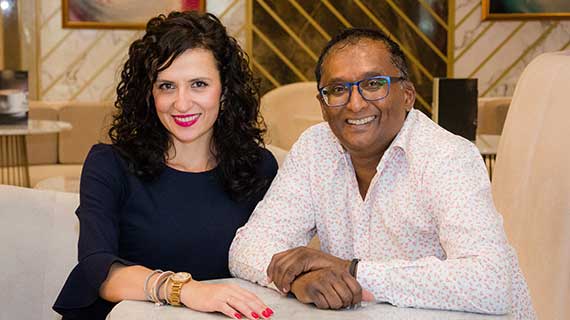 BLISS imobiliare has been involved in Romanian Real Estate since 2006. We are a professional and reliable real estate consultancy agency that knows and understands what the market wants and expects. Being in the market since 2006 proofs our ethical character and professionalism. 
Many people, buyers, tenants, landlords and sellers have achieved their objectives with the support of BLISS Imobiliare. 
Our expertise ranges for residential, office and land transactions renting, selling and buying. Further we offer property management, investment consultancy and evaluation services.  Our clients range from individuals, companies, expats, foreigners and Romanians. We speak Romanian, English, Dutch and Spanish! 
Contact us for more information at 0040(0)729 005 624 or send us an email at contact@blissimobiliare.ro
Why to engage BLISS in your sourcing when you are looking to buy or rent your property? 

We care about you and want to get you the best property suiting your wishes and needs 

We are professional, serious and reliable!
We are experienced in sourcing and finding the right property for you. We do this already since 2006 and have assisted many people in finding their property
We have the most extensive portfolio in the market of properties available for sale or for rent. If we don't have it we collaborate within an extensive network of real estate agents and have access to their offers.
Having developed in-house our own Property management and marketing solution we have optimized the processes to simplify the sourcing and get the right property when needed! Our team is trained in working the processes and make the process also easier for you!
We support you before, during and after the process of purchase or renting! We are not the "hit and run" type. Many of our clients are still connected to us and ask for our assistance, which we obviously provide. We care about long term relationships!
We work based on "No cure No pay". We only get paid our fee when we successfully have concluded a transaction for you
Contact us now and experience your own BLISS! Find here our contact form
Why to engage BLISS in selling or renting your property? 
We will sell or rent your property at the best price and in the shortest term 

We are regularly contacted by potential buyers and tenants who are looking for the right property. This might well be your property
For renting we work with many multinationals looking for housing for their expat employees
We know the market well and we know how to market well. BLISS will advise you on the right strategy and pricing!
We have access to many channels to promote your property and will invest our own funds to get the best visibility possible for your property
We are a professional and reliable partner to you. Why to go for less?
We collaborate within an extensive real estate agents network to also have access to potential clients from them
We work based on "No cure No pay". We only get paid our fee when we successfully have concluded a transaction for you
Contact us now and experience your own BLISS! Find here our contact form
BLISS Imobiliare is your partner for 

Buying - Selling - Renting
Residential - Land investment and development - Offices 

Property management - Evaluations - Consultancy
Member of The Netherlands Romanian Chamber of Commerce NRCC
Member of The Belgian Romania Chamber of Commerce BRCoC