Description
Central Park Residential Complex is located in Sector 2 of Bucharest, on Dinu Vintila Street, in close proximity to Stefan Cel Mare Street and Stefan Cel Mare Metro Station. Access is made both from Dinu Vintila Street and from Stefan cel Mare Road.
The complex has an area of ​​28,000 square meters and is made up of 3 buildings with 11 stairs. 
The residential complex has permanent security provided by a specialized company. Also, for the safety of the residents of the ensemble, a state-of-the-art video surveillance system has been installed. An important asset for those who live in Central Park is the relaxed feeling of safety. 

For the comfort of the residents, a park was built on an area of ​​14,000 square meters, comprising green space, pedestrian alleys, children's playground and artesian fountain. The floral and decorative arrangements were made by specialists in the field.
At Central Park you will benefit from a Closed Circuit Club consisting of a minimarket, restaurant, pharmacy, fitness and aerobics, beauty salon, hairdresser. A kindergarten with specialized staff will be opened as a whole.
Thanks to its ultracentral location (Stefan cel Mare Road), Central Park has access to all public transport: underground, buses, trolleybuses and trams. The M1 (Pantelimon-Dristor) Metro Station, with the Stefan cel Mare Station just a few minutes' walk away, connects with all the important areas of Bucharest.

Please read the
Terms and Conditions
for collaborating with BLISS Imobiliare and for using this website.
Violetta
Tudorache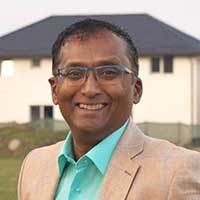 Isfahan
Doekhie
Apartments, houses/villas for rent
---
Apartment
Floor 8 / 1S+P+11
3 Rooms
In block
160 m²
Built 2007
See details
Apartment
Floor 4 / 1S+P+11
4 Rooms
In block
169 m²
Built 2008
See details
Apartment
Floor 7 / 1S+P+13
3 Rooms
In block
127 m²
Built 2007
See details
Apartments, houses/villas for sale
---
Apartment
Floor 8 / 1S+P+11
3 Rooms
In block
160 m²
Built 2007
See details
Apartment
Floor 10 / 1S+P+13
3 Rooms
In block
100 m²
Built 2007
See details
Apartment
Groundfloor
3 Rooms
In block
135 m²
Built 2007
See details