Description
The Amfiteatru Residential Complex, 2007, in Pipera Iancu Nicolae is just 2 minutes away from Jollie Ville and the Baneasa Zoo.
By car, in just a few minutes, you can reach the commercial area Baneasa (Carrefour, Metro, Mega Image, Bricostore, Ikea etc.), French High School, Avenor College, British School, the Zoo, Baneasa Forest, schools, kindergartens and restaurants in Iancu Nicolae, sports clubs, Henri Coanda International Airport and the most modern wellness center in Romania, "Therme".
The complex has 3 independent buildings, and only 10 apartments per building,  displayed as an amphitheater, each with only 3 floors.
Residents benefit of a shared swimming pool with large terrace, a lounge area with a barbecue and equipped kitchen (perfect for events organized by the residents, together or individually), playground for children, a gym with a ping-pong table.
24/7 Secured access and parking spaces for visitors.

Please read the
Terms and Conditions
for collaborating with BLISS Imobiliare and for using this website.
Violetta
Tudorache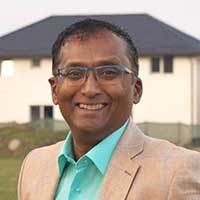 Isfahan
Doekhie
Apartments, houses/villas for rent
---
Apartment
Floor 1 / 1S+P+3
3 Rooms
In block
152 m²
Built 2008
See details
Apartments, houses/villas for sale
---
Apartment
Floor 2 / 1S+P+3
4 Rooms
In block
186 m²
Built 2008
See details
Apartment
Floor 1 / 1S+P+3
3 Rooms
In block
152 m²
Built 2008
See details