For sale Land of 545 m² Lujerului
Updated on 14 March 2021
Description
Buildable land in Lujerului area.
The land is located in the Lujerului area, between Militari and Drumul Taberei, in a vibrant developing area. It is 7 minutes from the metro station Lujerului and offers easy access to the rest of the public transport. 
Land with double opening.
The land consists of two plots with an area of ​​274 and 271 square meters. On one of the lands there is a house on the ground floor and on the second one a house on two floors. The land is connected to all the utilities.
It is suitable for residential development. A new apartment block of P+10E has been developed in the vicinity of the plot.
According to PUZ Coordinator Sector 6 the land is located in the M2 area, with maximum P + 14, CUT = 3, POT max = 70% with the possibility of covering the rest of the land in proportion of 75% with buildings with max. 2 levels.
Neighborhoods: Mall Plaza Romania, Cora, Lidl, Anchor Office Plaza.
| Land details | |
| --- | --- |
| Land type | Constructible land |
| Size | 545 m² |
| Land usage coefficient | 3 (318 EUR / m²) |
| Percentage of occupation | 70% (382 m²) |
| Street openings | 28 m / 25.6 m |
| Road type | Asphalt |
| Protected area | No |
REALTOR®️ | SRS®️ | PSA®️
BLISS Imobiliare - Real Estate passion since 2006!
BLISS Imobiliare has been active in the Romanian real estate industry since 2006. Since then we have acquired an excellent reputation based on our high professional standards and commitment to our clients.
Our  BLISS Imobiliare team works closely with real estate buyers (and tenants) and with sellers for single unit transactions.
We also assist investors looking for development or speculative opportunities like working together to build portfolio(s) of income generating assets.
Find out how we at BLISS Imobiliare apply a comprehensive and integrated approach to meet the real estate needs.
As a professional and established boutique real estate consultant in Romania, we have acquired an extensive knowledge of real estate development and trends in Romania during our operation since 2006.

If this property is not exactly what you are looking for contact us and we will source what you are looking for. We collaborate within an extensive network of real estate professionals who will assist in finding you the property you want!
BLISS Imobiliare is the real estate division of Management Services BLISS SRL
Fiscal code RO18268740 | J09/11/09.01.2006
Please read the
Terms and Conditions
for collaborating with BLISS Imobiliare and for using this website.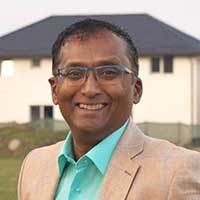 Isfahan Doekhie