Description
Oxford Gardens residential complex offers one of the most luxurious and comfortable living solutions on the Romanian residential market, especially created for the most demanding consumers and their families.
Oxford Gardens - THE CONCEPT
Oxford Gardens is a statement of good taste and a symbol of financial well-being, for those who want to redefine their own image by association with the English tradition, excellence and sophistication all incorporated into a luxury brand Oxford Gardens a solution luxurious and comfortable housing for the families of the businessmen successful residents who seek the benefits of urban, without give up comfort offered by the pool, garden, the playground for children, exclusive services
The essence of luxury is concentrated in private services and products, exclusive, whose value is measured by the quality and innovation.
By benefits its residents and the "product users" - people with above average financial power and high social status who seek luxury, Oxford Gardens are positions that authority on the luxury real estate. Luxury residential represents a mark of belonging to an upper class.
In "Oxford Gardens", the houses blend into the forest, offering a new living concept with exclusive standards.
Oxford Gardens - THE COMPOUND
"Oxford Gardens" is a gated community complex, harbouring 204 luxurious villas with a total of 96,400 sqm built up area.
The houses are nicely displayed around the parks of the compound; each property is developed on a private plot of land of 400 up to 1300sqm, with large gardens and terraces and, some of them, with swimming pool.
"Oxford Gardens" is being built on a generous land area, allowing for large streets and side ways, bicycle routs and generous parking spaces as well as large, beautiful gardens.
We combined the space, the light, the colours and the fragrances to generate the perfect living environment.
Beautifully located in a highly appreciated area of Northern Bucharest, vis-a-vis the American School, Oxford Gardens is developed on an area of land totaling 168,935 sqm in the vicinity of Baneasa forest. This privileged location enables easy access to the high-end amenities of the district, the city's centre and the mountains of Prahova Valley.
Please read the
Terms and Conditions
for collaborating with BLISS Imobiliare and for using this website.
Violetta
Tudorache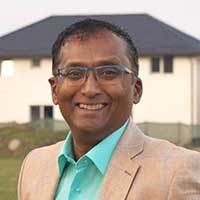 Isfahan
Doekhie
Apartments, houses/villas for rent
---
Apartments, houses/villas for sale
---