Updated on 1 October 2020
Description
The apartment is located on the ground floor, has four rooms, 3 bedrooms, two bathrooms and a spacious terrace and garden with direct access to the pool.
Very spacious with a usable area of 120 sqm and a constructed area of 141 sqm.
The kitchen is modernly decorated, equipped with modern appliances.
The access to the main terrace and garden is through the living room.
Included: 2 underground parking spaces 

You will definitely love IBIZA SOL RESIDENCE, of new, spacious and bright apartments! 

Imagine what it would be like to live in the north of the capital, in the middle of nature, but in a completely private and protected area! 

Imagine an exceptional Residential Complex in Bucharest, where the Mediterranean design spaces are conceived in the smallest detail with intelligence and efficiency, to give you a feeling of intimacy and comfort. 

Imagine your 12,000 sqm garden carefully cared for and dedicated by specialists! It will not be hard for you to think you are on your holiday every day when you have 2 whirlpools, a spa area with a sauna, a fitness room and a children's club. 

Imagine an interior with quality finishes, where you can go out to a barbecue on your own terrace in the evenings and in the cold winter nights you can relax in front of the fireplace. 

No wonder that for those who live here, IBIZA SOL is not only home but also a lifestyle!

| Property details | |
| --- | --- |
| State | Finished |
| Rooms no. | 4 |
| Useable surface | 120 m² (13 EUR / m²) |
| Constructed surface | 141 m² (11 EUR / m²) |
| Private garden: | 21 m² |
| Apartment type | Apartment |
| Year renovated | 2020 |
| Type of rooms | Independent |
| Type of comfort | Comfort 1 |
| Bedrooms no. | 3 |
| Kitchens no. | 1 |
| Bathrooms no. | 2 |
| Building type | Block |
| Year built | 2008 |
| Config | 1S+P+2+M |
| Floor | Groundfloor |
| Balconies no. | 1 |
| Parking inside | 2 |
| Earthquake risk class | Unclassified |
BLISS Imobiliare - Real Estate passion since 2006!
We are a professional and reliable real estate consultancy agency that works for you and with you to achieve the best possible transaction for you. No matter if you are an owner of a property or you are looking to buy or rent a property we are here to make it happen!
If this property is not what you are looking for contact us and let us know what exactly you are looking for. We collaborate within an extensive network of real estate professionals who will assist in finding you the property you want!

BLISS Imobiliare is the real estate division of Management Services BLISS SRL

Fiscal code RO18268740
J09/11/09.01.2006
Please read the
Terms and Conditions
for collaborating with BLISS Imobiliare and for using this website.
Violetta Tudorache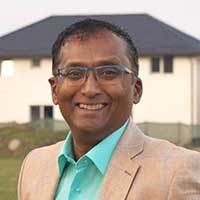 Isfahan Doekhie